Lana B. Atchley, D.M.D.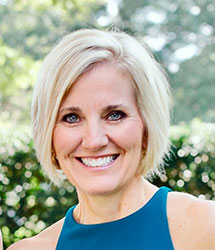 Dr. Atchley's education includes a B.S. Degree in Biology from Birmingham Southern College (1986), a M.A. Degree in Education from the University of Alabama at Birmingham (1989) and a Doctor of Dental Medicine (D.M.D.) degree from the University of Alabama School of Dentistry (1994) where she graduated 4th in her class.
Following graduation from dental school, Dr. Atchley practiced in Orlando, Florida for two years and then returned to practice in the Phenix City, Smith's Station area. In addition to her private practice, Dr. Atchley provides dental care for patients at the Auburn City Schools Dental Clinic at Columbus Technical College in the Dental Hygiene Department in Columbus, Georgia.
Passionate about continual learning, Dr. Atchley pursues opportunities for ongoing education and training through her professional memberships in the American Dental Association, Academy of General Dentistry, and Alabama Dental Association. She has completed advanced training at the world renowned Pankey Institute, and has achieved certification in Straight Wire Orthodontics and Botox® facial esthetics.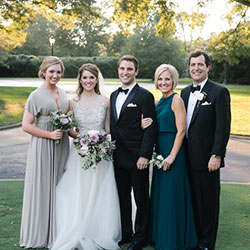 Dr. Atchley has completed over 1000 hours of continuing education coursework, and is pursuing Fellowship in the Academy of General Dentistry, an award of recognition from her peers for professional education and experience in all disciplines of dentistry.
Dr. Atchley and her husband, Kelly, have been married for 27 years. They have two children: John Kelly, a graduate of Samford University, is pursuing a second degree at Auburn. He is married to April who is also a Samford graduate and a very talented artist. Cassie is a very active junior at Auburn pursuing a degree in biosystems engineering. Dr. Atchley is active in her church and teaches Sunday school. She loves the outdoors, Auburn football, and is an avid runner.
"Dentistry chose me! As a full-time cancer researcher, part-time graduate student at UAB, I participated in a tooth brush study with the dean of the University of Alabama School of Dentistry. (I was paid to brush my teeth!) The dean encouraged me to apply to dental school. I did and was accepted and have been practicing for 25 years.
- Dr. Lana Atchley