Patient Testimonials
"I had a truly great experience with this whole staff. From the beginning I was very comfortable and happy with how everything was done. I was in a whole lot of pain and the primary goal was to make it where I was not hurting. Short story is I got new teeth and am very happy with the whole experience and recommend this office to everyone."
- Shannon
---
"This has been the best dental experience I've ever had. The doctor and staff were very friendly and knowledgeable. They went the extra mile to make me smile."
- Cedric
---
"They were so friendly and my 3 year old loved them. Couldn't have been a better experience."
- Britney & Baylee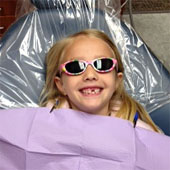 "Wonderful staff! Always treats my daughter and I like family!"
- Ayva & Brandi
---
"On my 72nd birthday my daughter took a picture of me laughing with a lot of my teeth showing. I was shocked at how yellow and old my partials and teeth were. After that I made sure my teeth wouldn't show. I finally went to Dr. Atchley and she performed a miracle. Now when a camera points my way I can smile with pride and show my "Cadillac Teeth" !"
- Emmie
---
"I am a new patient at Dr. Atchley Dental. I was very happy and comfortable with the entire staff. the facility was very clean and the staff was very friendly."
- Amanda
---
"I am the sort of dental patient who is traumatized by the thought of a cavity, never mind anything more elaborate, and there are very few practices where I would feel truly comfortable. With Dr. Lana Atchley, I am completely at ease. She has a low key manner that helps minimize my stress and she is thorough and meticulous in her work.
Beyond being merely accommodating when emergencies arise, she is personally concerned and more than once has called me at home after a procedure to check on me. The bonus in the practice is Dr. Atchley believes in educating in preventative measures and not performing a procedure for the sake of performing one. The staff is so warm, so charming that I often spend more time chatting with them than I do in the dentist's chair.
The quality of care is first-rate. You can relax, trusting you will get the best. I recommend Dr. Atchley to anyone I can."
- April
---
"The office is very clean and the atmosphere is highly professional and relaxed. The staff is friendly from the moment you walk in to the moment you leave. Dr. Atchley is not only an excellent dentist, but also an amazing person. She cares deeply about her patients, making sure they are comfortable and that their needs are met before they leave. Dr. Atchley takes her time and does quality work. My family and I are very pleased with the exceptional dental care we have received from Dr. Atchley & her team!"
- Melanie
---
"Dr. Atchley and her staff are competent and caring. They make me feel comfortable and I am happy with the outcome from their care."
- Charlotte
---
"An absolutely painless dentist with such a lively and glowing personality. Dr. Atchley treated my Mother (who was in her 90's) so tenderly and brought her a new partial twice and cookies to the nursing facility. The Christian Spirit and love are an inspiration to all!"
- Peggy
---
"Awesome"